About Hepatitis B
Hepatitis B is a small, highly infectious, relatively resilient, double-shelled DNA virus that almost exclusively infects humans, and in some cases may even be capable of producing infection from environmental surfaces for more than 7 days at room temperature.1

Certain populations are at risk for hepatitis B exposure4:
Individuals exposed to blood containing hepatitis B surface antigen (HBsAg)
Infants born to HBsAg-positive mothers
Sex partners of HBsAg-positive persons
Individuals exposed to HBsAg-positive persons within their household
Postexposure Prophylaxis for Hepatitis B
HyperHEP B contains high titers of hepatitis B antibodies for postexposure prophylaxis (PEP), providing rapid immune protection with detectable levels of antibodies that persist for approximately 2 months or longer. When used in combination with hepatitis B vaccine, a hepatitis B immune globulin such as HyperHEP B offers maximum postexposure immune protection.4-6
For individuals who have been exposed to hepatitis B, the Centers for Disease Control and Prevention (CDC) recommends PEP within approximately 24 hours.2,6 Learn more about the CDC recommendations.
Prophylaxis Following Percutaneous or Permucosal Exposure4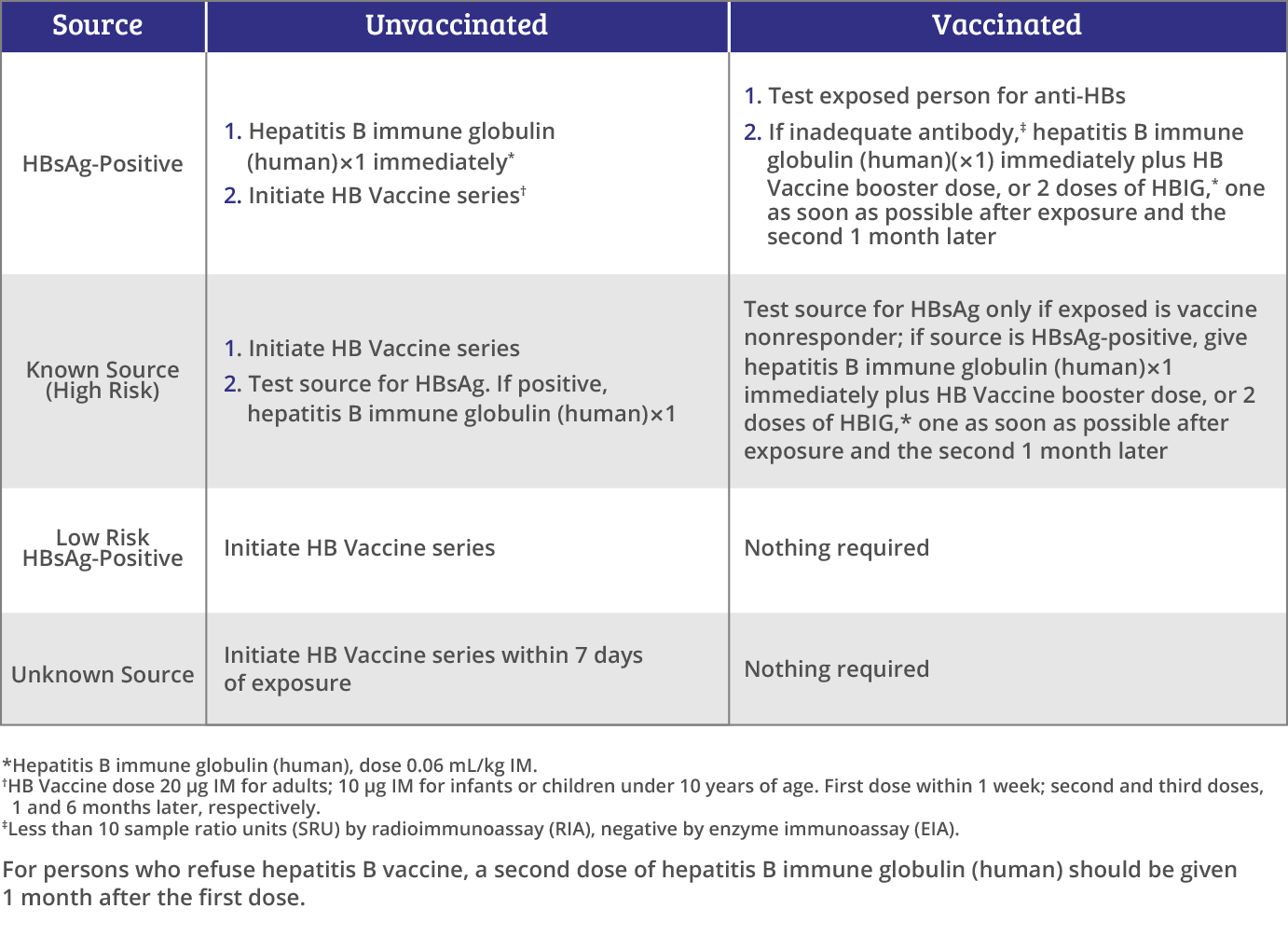 Prophylaxis of Infants Born to HBsAg- and HBeAg-Positive Mothers4
Efficacy of prophylactic hepatitis B immune globulin (human) (HBIG) in infants at risk depends on administering HBIG on the day of birth. It is therefore vital that HBsAg-positive mothers be identified before delivery.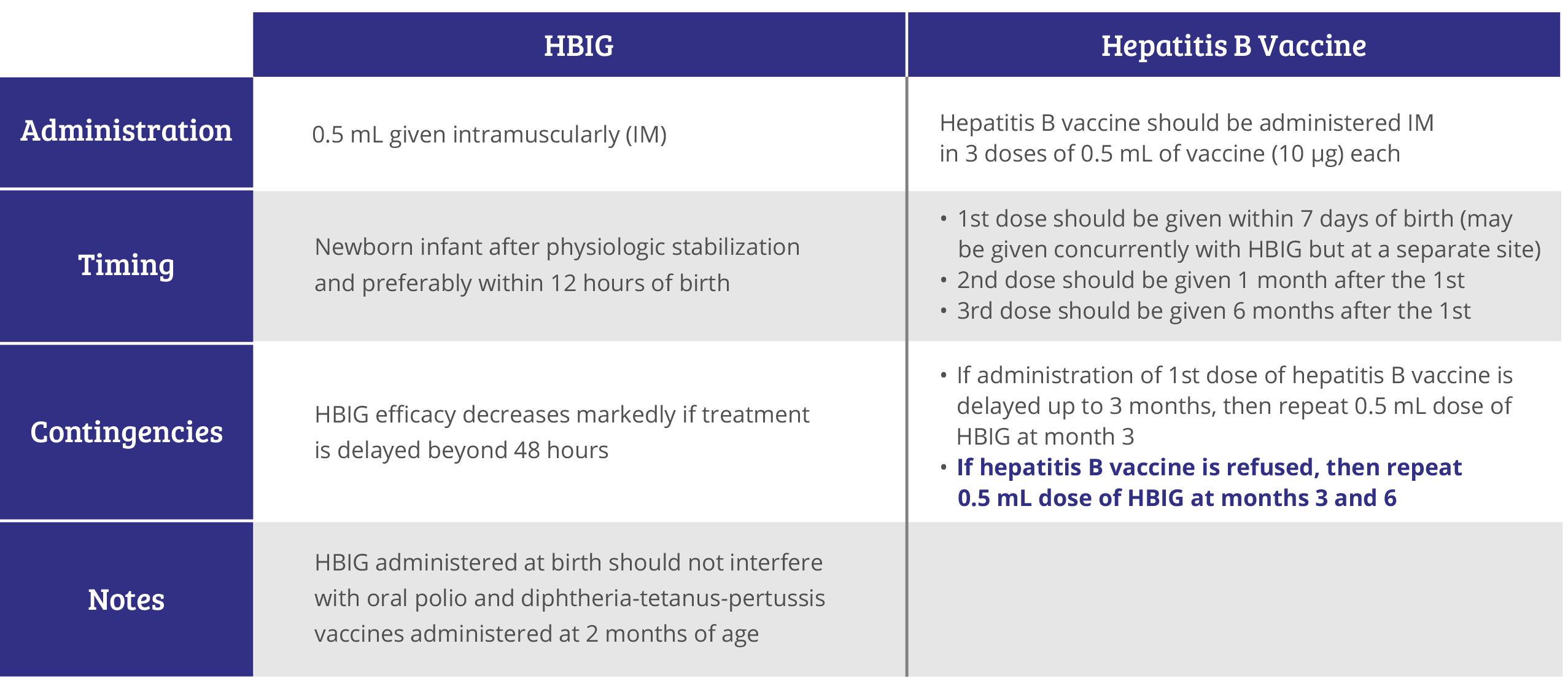 Hepatitis B immune globulin (human) (0.5 mL) should be administered intramuscularly to the newborn infant after physiologic stabilization of the infant and preferably within 12 hours of birth. Hepatitis B immune globulin (human) efficacy decreases markedly if treatment is delayed beyond 48 hours.4
Prophylaxis for Sexual Exposure to Hepatitis B4

For more information about PEP in specific indications, please see the full Prescribing Information.
QUICK FACTS
It is estimated that between 800,000 and 1.4 million people in the United States are currently infected with hepatitis B1,2
If the mother is positive for both HBsAg and HBeAg, 70%–90% of infants will become infected in the absence of postexposure prophylaxis1

An estimated 25,000 infants are born to HBsAg-positive mothers each year in the US3

The hepatitis B virus is 50 to 100 times more infectious than HIV7
The virus is transmitted through contact with the blood or other body fluids of an infected person, not through casual contact1
learn-more-about-hypermunes